About me
2014: Sound designing and scoring  Yes, Your Grace.
2014: Scoring Dragon, The Game.
2014: Scoring The Quest Giver.
2013-14: Hired by EscapeRope.
2013: Scored the short-movie "Chronos", directed by Joana Peralta.
2012: Worked with the Chilean Government in the Generic Drugs Advertise.
2012: Scoring EggScape, a Make a Game production. *Work in progress.
2011: Hired as Music Teacher by Lisbon Music Academy.
2011: Scored the Documentary "Faith in Donkeys", awarded in Seia Cine Eco 2012 and admitted to the 14th W. Puchalski International Nature Film Festival.
2010: Joined Music Composition in the Lisbon College of Music, concluding the entrance exams ranked in the 1st position.
2010: Composer of the album "bichos, bichinhos e bicharocos", published by Conservatory of Music D. Dinis.
2009: Hired as orchestrator by Musinaction.
2009: Founded the band Memory Card, dedicated to perform video-games music.
2008: Scored the Radio Drama, winner of Mark Times Awards 2008, "19 Nocturne Boulevard"; episode: The Seventh Key.
2006-2008: Graduated in Sciences of Education in the University of Lisbon.
2004-2008: Performed in Malaposta Cultural Centre as flutist, actor and singer/chorister.
2006: Started his career as music teacher.
2006: Awarded by the newspaper Diário de Notícias in a juvenile literature contest.
1999: Joined Conservatory of  Music D. Dinis, where he studied music theory, music composition and flute.
Works and News
(2014) Yes, Your Grace successfully funded on Kickstarter
(2014) Dragon, The Game released on Steam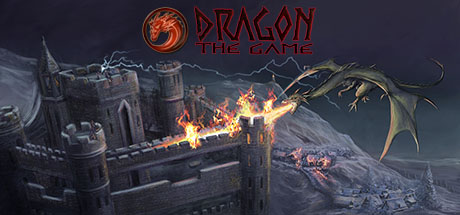 (2013) Chronos (short-movie)
Chronos
Argumento: Rachel Gonçalves
Produção: Thais Nepomuceno
Realização: Joana Peralta
Direção de Fotografia: Pedro Bravo
Direção de Som: Júlio Pereira
Montagem: João Gomes
Música: C. Filipe Alves
Ficha Artística
Kaira: Cátia Tomé
David: Rui Pedro Dias
Relojoeiro: Dinis Evangelista
Pai: Victor Gonçalves
Kaira Criança: Mariana Gonçalves
Chefe: Mouzinho Arsénio
(2012) Generic Drugs (advertise)
Chilean Government. Generic Drugs Advertise.
 
(2012) Fé nos Burros Vence Cine Eco 2012 (Award)
A curta-metragem "Fé nos Burros", resultante do projeto com o mesmo nome desenvolvido no concelho de Alfândega da Fé, foi uma das vencedoras da XVIII edição do Seia Cine Eco 2012 – O Festival Internacional de Cinema Ambiental da Serra da Estrela. O Documentário foi considerado o melhor trabalho nacional a concurso, conseguiu o primeiro lugar na categoria Lusofonia. Para além do Prémio Camacho da Costa, correspondente ao melhor trabalho lusófono, o "Fé nos Burros" recebeu também uma menção honrosa do júri da juventude.
(2012) EggScape (Videogame)
*Back in August 2011, Make A Game participated for the first time in the Ludum Dare 72h game competition. They got 10th place!
Make a Game Team:

Programmers:
Inês Almeida
Rui Brito
Pedro Gonçalves
Daniela Fontes
Frederico Freitas
Manuel Correia
Artist:
Tiago Franco
Designer:
Carlos Leituga
Consultant designer and additional art:
Manuel Correia

Music:
C. Filipe Alves
*Work in progress.
(2011) Faith in Donkeys (documentary)

Directed by João Pedro Marnoto.
*Awarded in Seia Cine Eco 2012: Lusofonia Award.
*Admitted to the 14th W. Puchalski International Nature Film Festival (Lódz, Poland, September 2011).
Find more: Here.
(2010) bichos, bichinhos e bicharocos (album)
Music for children, played by children, sung by children…
Music: C. Filipe Alves and folk themes arranged by Lino Guerreiro
Production: Conservatory of Music D. Dinis
Edition: MusInAction
Design: Blanckdesign
Tracklist:
01. The chicken and the duck
02. The Cat
03. The wall of the bugs
04. The beast
05. Cimpa Duck
06. The Fox
07. The little mouse went to the dance
08. Said the rooster to the hen
09. Canary, beautiful canary
(2008) 19th Nocturne Boulevard (radio drama)
*Winner of the Mark Time Award 2008
Episode: The seventh key
Cast List:
Cindy Applegate – Chandra Wade
Troy – Matthias Rebne Morgan
Mandy – Crystal Thomson
Regia – Kristina Yuen
Tex – Mike Campbell
Lucas – Abner Senires
Roarke – Rick Lewis
Old Scupper – Julie Hoverson
Trooper 1 – Glen Hallstrom
Trooper 2 – Franknvox
19 Nocturne theme music: Kevin MacLeod
Score: C. Filipe Alves
Recorded with the assistance of Ryan Hirst of Neohoodoo Studio
Editing and Sound: Julie Hoverson
Cover art: courtesy of Stock Xchange.com
Contacts
Phone: +351915924935
E-mail: cfilipealves@gmail.com
See you soon!………………………….